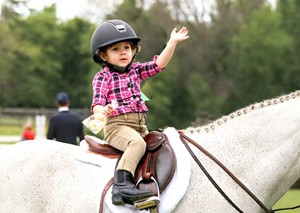 The tiny riders program gives children ages 3-5 an introduction to ponies and horsemanship. A parent or supervisor must be present and are expected to participate.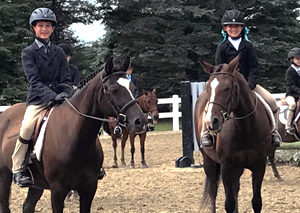 Riding lessons are available for ages 6 and up and all skill levels.  Alternation between dressage and jumping, we develop riders properly and safely for either pleasure or competition.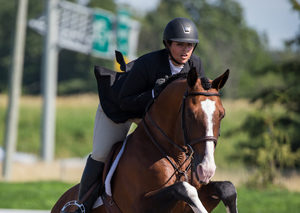 Lessons are also available for adults of various levels.  Whether you want to tick learning how to ride from your bucket list or want to advance your skills, we have a spot for you.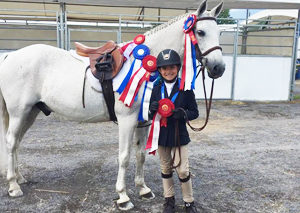 Our students compete at various levels of competition including locally (Bronze), provincially (Silver) and nationally (Gold).  This is a place where you can go from short stirrup to upper level jumpers.
Monthly rates are based on a three month session
Tiny Riders (Age 3-5)

$

180 Includes HST
Paid monthly for four half hour riding lessons.
Individual lesson rate (not in a package) $45
Group Lessons (4-6 Riders)

$

205 Includes HST
Paid monthly for four lessons. One hour group lesson.
Individual lesson rate (not in a package) $56 including HST
Semi-Private (2-3 Riders)

$

225 Includes HST
Paid monthly for four lessons. One hour semi-private lesson.
Individual lesson rate (not in a package) $62 including HST
Private (1 Rider)

$

250 Includes HST
Paid monthly for four lessons. Half an hour private lesson.
Individual lesson rate (not in a package) $68 including HST